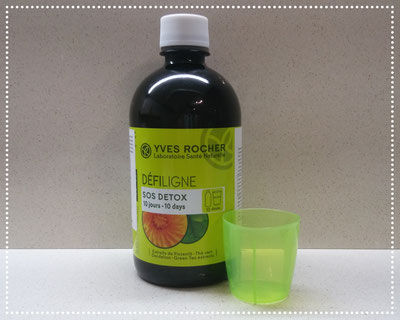 Buona sera ragazze, post veloce prima delle mie agognate (e meritate!) vacanze.
Ho terminato da un paio di giorni la Dèfiligne SOS Detox di Yves Rocher per sgonfiarmi un po' prima del mare. Curiose di scoprire questa dolce Detox di soli 10 giorni?
Good evening girls, post fast before my desires (and deserve!) Holidays.
I have finished Yves Rocher's Dèfiligne SOS Detox from a couple of days to deflate a little before the sea. Curious to discover this sweet Detox of just 10 days?
L'azienda Francese Yves Rocher non ha di certo bisogno di presentazioni: è nel campo della cosmesi e della nutrizione da diversi anni attraverso negozi fisici e rappresentanti. Ho voluto approfittare dell'album 10 in cui questa Detox era in sconto a 17,95 €: si tratta di un liquido da 450 ml a base di Te Verde, Tarassaco, Finocchio ed estratto di foglie secche di Mate, il tutto aromatizzato alla pesca. Si deve diluire 45 ml di prodotto in un litro di acqua e bere durante la giornata, una volta aperto va conservato in frigorifero. Sapore, aspetto e odore sono esattamente quelli di un normalissimo te alla pesca, quindi molto buono e dolce al punto giusto, senza dare nell'occhio con colorazioni stravaganti. Negli 11 giorni (forse sono stata parsimoniosa qualche giorno) ho notato che la quantità di pipì fatta è maggiore che non senza questo prodotto, aiuta inoltre a sgonfiare la pancia a livello intestinale ma senza essere troppo aggressivo. In fattore di peso non ho perso granchè, anzi, ma non ho fatto questa detox per questo, ma per detossinare l'organismo, che in questo periodo di caldo afoso e forte stress, ha richiamato la mia attenzione. Sicuramente rifarò questa detox con l'arrivo dell'autunno per prepararmi all'inverno. Sono stata molto soddisfatta :)
The French company Yves Rocher certainly does not need presentations: it has been in the field of cosmetics and nutrition for several years through physical shops and representatives. I wanted to take advantage of album 10 in which this detox was discounted at 17.95 €: this is a 450ml liquid made from Te Green, Dandelion, Fennel and Mate leaf dry extract, all flavored with fishing . You must dilute 45 ml of product in one liter of water and drink during the day, once opened it should be stored in the refrigerator. Flavor, appearance and smell are exactly those of a normal fisher, so very good and sweet at the right point, without looking into the eye with extravagant colors. In the 11 days (maybe I was parsimonious a few days) I noticed that the amount of pee made is greater than without this product, it also helps deflate the belly at the intestinal but without being too aggressive. In weight factor I did not lose much, indeed, but I did not do this detox for this, but to detoxify the body, which in this period of hot, hot and strong stress, has drawn my attention. Surely I will do this detox with the arrival of autumn to prepare for the winter. I was very happy :)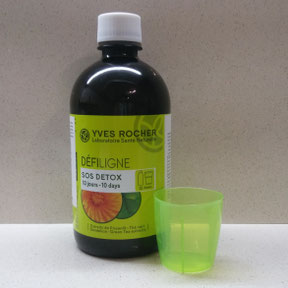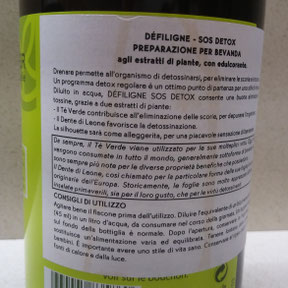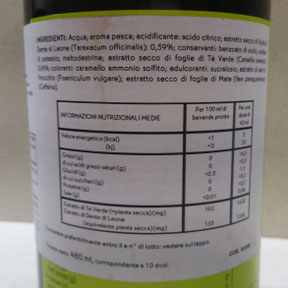 - Marta