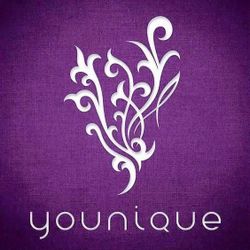 Buona sera fanciulle! Dopo un mese esatto eccomi di ritorno, perdonate la mia assenza ma tra organizzazione del mio matrimonio e viaggio di nozze, stasera mi sono presa del tempo per me stessa e per il blog. Oggi voglio parlarvi della collaborazione con Younique Cosmetics che ho avuto modo di testare grazie alla dolcissima Jessica. Scopriamo insieme questa fantastica azienda nata solo 5 anni fa!
Good evening maidens! After an exact month here I am coming back, forgive my absence but between my marriage and honeymoon organization tonight I took time for myself and for the blog. Today I want to talk to you about the collaboration with Younique Cosmetics that I was able to test thanks to the sweet Jessica. We discover together this fantastic company just 5 years ago!
Younique Cosmetics è un'azienda Americana nata nel 2012 dall'idea di due fratelli per poter far si che le donne possano avere un'opportunità in più per sentirsi belle oltre che avere una fonte di guadagno con i prodotti che più ci piacciono: i trucchi. Oltre ad avere formulazioni ad alta prestazione (sicuramente avrete sentito parlare del 3D Fiber Lashes Mascara, uno dei prodotti di punta dell'azienda), sono anche per la maggior parte a base naturale, con alcuni prodotti che vantano di essere Vegan OK. Grazie alla dolce Jessica che mi ha contattata, ho avuto modo di conoscere meglio questa azienda e testare alcuni prodotti: in particolar modo mi ha inviato l'ombretto minerale nel colore Confident e il LipBonbons nella colorazione Red Velvet.
Younique Cosmetics is an American company born in 2012 from the idea of two brothers in order to make women have the extra opportunity to feel good as well as having a source of revenue with the products we most like: the tricks . In addition to having high-performance formulations (you've probably heard of 3D Fiber Lashes Mascara, one of the company's top products), they are also mostly natural-based, with some products boasting Vegan OK. Thanks to the sweet Jessica who contacted me, I got to know more about this company and to test some products. In particular, it sent me the Mineral Eyeshadow in Confident and LipBonbons in Red Velvet.
L'ombretto minerale nella colorazione Confident, si presenta come un bronzo caldo, ideale per un trucco semplice da ufficio o anche da sera più elaborato. Sta bene praticamente con qualsiasi tipo di carnagione in quanto si applica e si sfuma molto semplicemente, senza togliere consistenza e senza risultare 'a macchie'. Nonostante la confezione presenti molti forellini, il prodotto non esce molto facilmente ed è una cosa che adoro vista la mia esperienza con gli ombretti in polvere. Come potete vedere dallo swatch, il colore è pieno dalla prima passata. La durata è ottima: lo uso molto spesso come trucco per il lavoro abbinato con matita e mascara, arriva a sera senza problemi. Veramente soddisfatta!
Mineral Eyeshadow in Confident Coloring, it looks like a hot bronze, ideal for a simple office trick or even elaborate evening. It is good with virtually any complexion as it is applied and blends very simply, without removing consistency and without being 'stained'. Although the package contains many pins, the product does not come out very easily and is something I love seeing my experience with dusty eye shadows. As you can see from the swatch, the color is full of the first pass. The duration is great: I use it very often as a makeup for work matched with pencil and mascara, comes in no trouble at night. Really satisfied!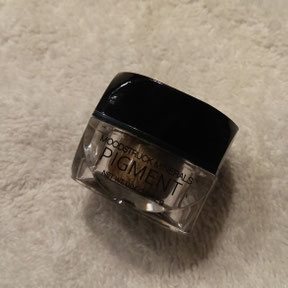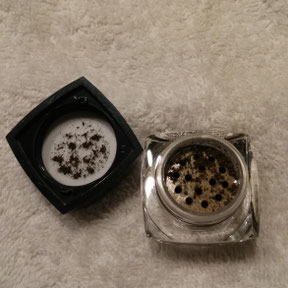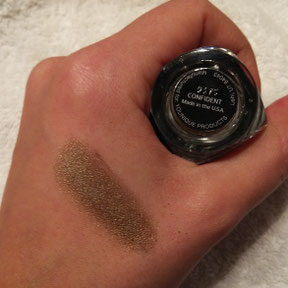 Il LipBonbons è uno dei prodotti di punta dell'azienda. Si tratta di un balsamo labbra leggermente tinto, in vari colori da quelli chiari a quelli scuri. E' il mio primo balsamo colorato e me ne sono innamorata dalla prima applicazione: dona alle labbra un aspetto idratato, leggermente lucido, e sicuramente più sane. La praticità di questo prodotto è disarmante, con un tocco si è pronte per la giornata (o la serata), anche per quelle ragazze che, come me, adorano i rossetti ma non possono portarli tutti i giorni. La durata, per essere un balsamo labbra, è strepitosa: spesso arrivo all'ora di pranzo che ho ancora tracce di colore sulle labbra! Adoro il tono Red Velvet, anche se mi aspettavo fosse più profumato. Anche questo prodotto è stato al di sopra delle mie aspettative!
LipBonbons is one of the company's top products. It is a slightly stained lather balm, in various colors from light to dark ones. It is my first colored balm and I fell in love with the first application: it gives the lips a moisturized, slightly shiny, and certainly healthier appearance. The practicality of this product is disarming, with a touch ready for the day (or evening), even for those girls who, like me, adore lipsticks but can not carry them everyday. The duration, to be a lip balm, is amazing: I often come to lunch time that I still have color marks on my lips! I love the Red Velvet tone, although I was expecting it to be more fragrant. Also this product was above my expectations!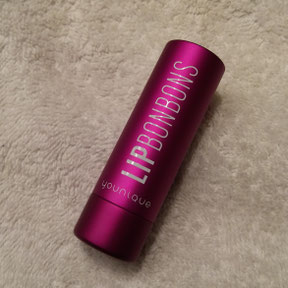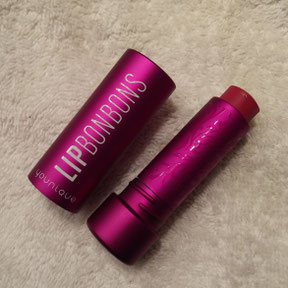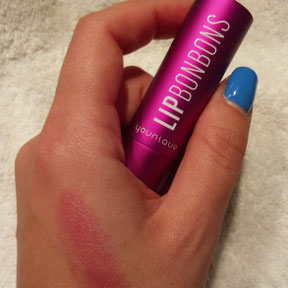 Vi lascio tutti i link per poter contattare la dolce Jessica che, non solo saprà consigliarvi i prodotti più adatti alle vostre esigenze, oltre che consigliera Younique è una bellissima persona!
SHOP: www.youniqueproducts.com/JessicadePasquale
BLOG: allmysecretworld.blogspot.it/
FB GROUP: www.facebook.com/groups/1810608205854101/
I leave you all the links to contact the sweet Jessica who will not only be able to advise you the products best suited to your needs, as well as counselor Younique is a beautiful person!
SHOP: www.youniqueproducts.com/JessicadePasquale
BLOG: allmysecretworld.blogspot.it/
FB GROUP: www.facebook.com/groups/1810608205854101/
MARTA