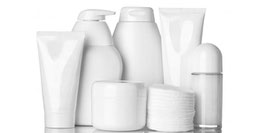 Il viso è il nostro primo biglietto da visita e mantenere la pelle nel migliore dei modi certe volte risulta quasi impossibile. Vediamo insieme la skin care routine ideale e i prodotti che si dovrebbero utilizzare.
The face is our first business card, and keep your skin in the best way sometimes is almost impossible. Let us see the best routine skin care and the products you should use.
DETERGENTE: possibilmente non aggressivo, poco schiumogeno da utilizzare al mattino e alla sera. Ognuna di noi sceglierà ovviamente quello più appropriato al proprio tipo di pelle. Deve essere applicato dopo aver bagnato il viso con acqua tiepida per aprire i pori, per rimuoverlo bastano dei batuffoli di cotone o una spugnetta per poi risciacquare con acqua fredda.
TONICO: Questo prodotto viene usato per far ritrovare alla cute il livello naturale del pH, che probabilmente è stato alterato durante la detersione. Ripristinando il pH ottimale della pelle, si rende anche più resistente contro i batteri e i microrganismi. Applicare una piccola quantità di tonico su un batuffolo di cotone e strofinarlo piano su tutto il viso, evitando la zona occhi; non necessita di risciacquo.
CREMA e SIERO: sono essenziali. Al mattino e alla sera, a pelle detersa ovviamente, una crema specifica per il nostro tipo di pelle, preceduta da un siero da usare in combinazione. Non sottovalutiamo l'importanza di una crema da notte, proprio perché la pelle durante la notte é molto più ricettiva ai trattamenti che andiamo ad applicare.
SCRUB: da usare una o due volte a settimana, acquistandolo in base al nostro tipo di pelle. Questa azione è essenziale perché rimuove le cellule morte, le quali possono far apparire la carnagione spenta e occludere i pori.
MASCHERA: in commercio abbiamo l'imbarazzo della scelta, dalle peel off a quelle in crema, disponibili per ogni tipologia di pelle. La maschera andrebbe applicata almeno una volta a settimana, salvo indicazioni specificate sulle confezioni, e lasciata agire il tempo necessario a restituire alla pelle tutto ciò di cui necessita.
Ricordate inoltre che non struccarsi prima di andare a dormire, shiacchiare gli odiati foruncoli e continuare a toccarsi il viso, sono cattive abitudini che contribuiscono alle imperfezioni del nostro viso.
Qual'è la vostra routine? Fatemi sapere!
CLEANSER: possibly non-aggressive, low foaming for use in the morning and evening. Each of us of course will choose the most appropriate for your skin type. It must be applied after wet your face with warm water to open the pores, to remove enough of the cotton balls or sponge and then rinse with cold water.
TONIC: This product is used to restore the skin's natural pH level, which probably has been altered during cleansing. Restoring the optimal pH of the skin, it also makes it more resistant against bacteria and microorganisms. Apply a small amount of tonic on a cotton ball and rub floor all over your face, avoiding the eye area; It does not require rinsing.
CREAM and SERUM: are essential. Morning and evening, to cleansed skin of course, a special cream for our skin type, preceded by a serum to be used in combination. We do not underestimate the importance of a night cream, because the skin at night is much more receptive to treatments that we go to apply.
SCRUB: Use once or twice a week, buying it in accordance with our skin type. This action is essential because it removes dead skin cells, which can bring up the complexion turned off and clog the pores.
MASK: the market we are spoiled for choice, from the peel off those cream, available for every type of skin. The mask should be applied at least once a week, unless specified on the package directions, hours and remain as long as necessary to restore the skin everything it needs.
Also remember that not remove make-up before going to sleep, shiacchiare the hated pimples and keep touching your face, they are bad habits that contribute to the imperfections of our face.
What is your routine? Let me know! 
MARTA