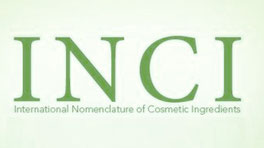 Vi siete mai chiesti cosa contengono i prodotti cosmetici che utilizziamo tutti i giorni sulla nostra pelle? Impariamo a leggere l'INCI (International Nomenclature of Cosmetic Ingredients) e capiamo insieme quali ingredienti sono ok e quali no.
Have you ever wondered what's in the cosmetic products we use every day on our skin? We learn to read the INCI (International Nomenclature of Cosmetic Ingredients) and understand together what ingredients are ok and which are not.
Gli ingredienti sono indicati in ordine decrescente di peso al momento dell'incorporazione nel prodotto cosmetico: questo vuol dire che al primo posto troveremo l'ingrediente che si trova in quantità maggiore. I nomi degli ingredienti sono scritti in lingua inglese, oppure, nel caso di ingredienti vegetali, sono indicati con il nome botanico in lingua latina seguito (eventualmente) dalla parte della pianta utilizzata e dal tipo di derivato.
Un prodotto per poter essere considerato con INCI verde non deve contenere:
Tensioattivi derivati dalla raffinazione del petrolio (Sodium laureth sulfate, Sodium lauryl sulfate, Ammoniun lauryl sulfate e altri).
Altri ingredienti derivati dal petrolio come Paraffinum Liquidum, PEG e PPG, Mineral Oil, Petrolatum, spesso purtroppo presenti anche nei prodotti destinati a bambini e neonati e nelle creme idratanti per il viso e per il corpo vendute nei comuni supermercati e nelle profumerie, ma attenzione anche ai prodotti acquistati in farmacia o in erboristeria. Dietro scritte e illustrazioni verdi possono nascondersi ingredienti indesiderati.
Ingredienti altamente inquinanti come EDTA, MEA, TEA, MIPA.
Ingredienti altamente allergizzanti o considerati come potenziali cessori di formaldeide, tra i quali troviamo: Triclosan e Imidazolidinyl urea, DMDM Hydantoin, Methylisothiazolinone e Methylchloroisothiazolinone, utilizzati come conservanti.
Siliconi come Poliquaternium-80, Dimethicone e Amodimethicone, inquinanti e capaci di creare una pellicola sulla pelle e sui capelli, per renderli apparentemente sani, ma per nulla nutriti.
Esistono inoltre in rete numerosi siti e applicazioni in grado di dirci se un elemento è compatibile con la nostra pelle oppure se è meglio evitare il suo uso.
Ecco i più famosi e anche quelli più autorevoli:
Biodizionario
Biotiful
INCI OK
Beauty Dictionary
Skin Deep
ICEA Check 
The ingredients are listed in descending order of weight at the time in the cosmetic product: this means that in first place we find the ingredient that is found in greater quantities. The names of ingredients are written in the English language, or, in the case of plant ingredients, are indicated with the botanical name in Latin followed (optionally) by the part of the plant used and on the type of derivative.
A product to be considered with green INCI must not contain:
Surfactants derived from oil refining (Sodium laureth sulfate, Sodium lauryl sulfate, Ammoniun lauryl sulfate and others).
Other petroleum-based ingredients such as Paraffinum Liquidum, PEG and PPG, Mineral Oil, Petrolatum, unfortunately also often present in products intended for children and babies and in moisturizers for the face and body sold in common supermarkets and perfumeries, but also attention to the products purchased at the pharmacy or herbal medicine. Behind green lettering and illustrations can hide unwanted ingredients.
Highly polluting ingredients such as EDTA, MEA, TEA, MIPA.
H

ighly allergenic ingredients or deemed potentially cessories formaldehyde, among which are: Triclosan and Imidazolidinyl urea, DMDM Hydantoin, Methylchloroisothiazolinone and Methylisothiazolinone, used as preservatives.

Silicones as Polyquaternium-80, Dimethicone and Amodimethicone, pollutants and able to create a film on the skin and hair, to make them apparently healthy, but not at all fed.
There are also numerous networking sites and applications that can tell us if an item is compatible with our skin or if it is better to avoid its use.
Here are the most famous and also the most influential:
biodizionario
Biotiful
INCI OK
Beauty Dictionary
skin Deep
ICEA Check
MARTA